Make your own Christmas present at Pottery Workshops
5th to 7th November 2019
Following a very successful exhibition at the Centre earlier in the year, potter and sculptor Carole Spackman is sharing her expertise at a series of different pottery workshops which will take place from 5th to 7th November.
Carole, an experienced potter and teacher, started making pots almost 50 years ago, moving to Llanddeusant in 1982 to start her Pottery Workshop. She has taught at Llandovery College and carried out pottery installations with young people at Rhys
Prichard, Pantycelyn and Tregyb schools.
People who attend Carole's workshops are from all walks of life. Some are complete novices with regards to clay, while others may be more experienced wishing to extend their skills in a different direction. Parents come with children to enjoy using clay together. Carole carefully guides people through each stage of making, enjoying the chance to answer the many questions that arise during the making process. Carole will fire the pieces in her kiln after they have thoroughly dried out and can be collected later.
There will be two full day workshops, Tuesday November 5th – 'Make a Pottery Owl Sculpture' and Wednesday November 6th – 'Make a Pottery Hare Sculpture' and two half day workshops on Thursday November 7th , 'Make a Pottery Lidded Box, such as a butter dish' in the morning and ''Make a House Name Plate' in the afternoon.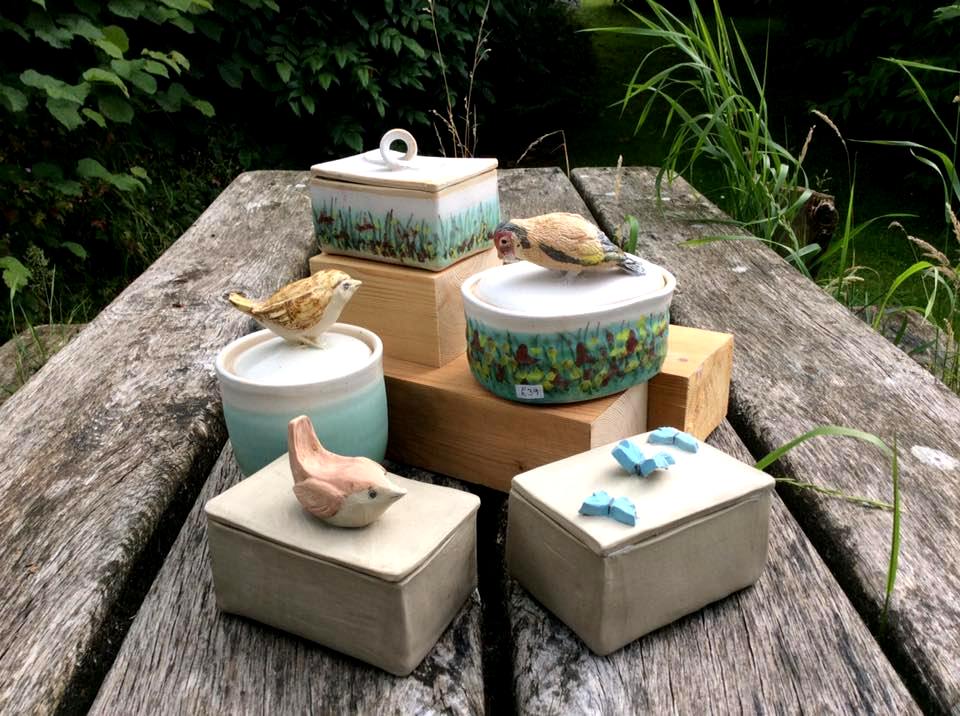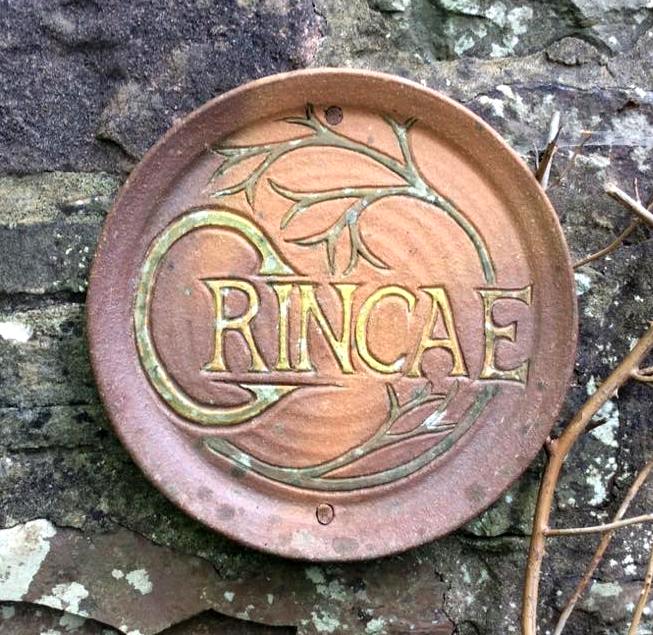 The full day workshops run from 10am to 5pm and the half days 10am to 1pm and 2pm to 5pm. The workshops include all materials and tools – £60 for the full days and £30 for the half day sessions. Places are limited so early booking is advised.
For more details or photographs of pieces and workshops, or to make a booking please contact the Heritage Centre on 01591 610067 or email: ldhac2016@gmail.com
TOWN AND COUNTRY AT THE HERITAGE CENTRE
Throughout October
Views of the countryside and images of historic buildings are portrayed in the exhibitions at the Llanwrtyd and District Heritage and Arts Centre.
It is the first exhibition at the Centre for Diane Mathais who undertakes private commissions including painting for HRH Prince of Wales. Working in oils and pastels Diane produces atmospheric landscapes of some of the most stunning areas of Wales which often feature the tranquil places that surround us but so often overlooked.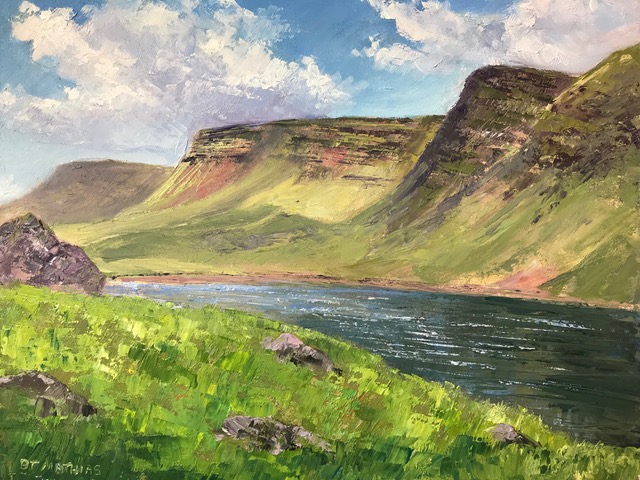 Delia Hardy makes a welcome return to the Centre with her diverse range of vibrant and colourful paintings including many buildings in Llanwrtyd and its environs in addition to insightful and sometimes humorous images of animals.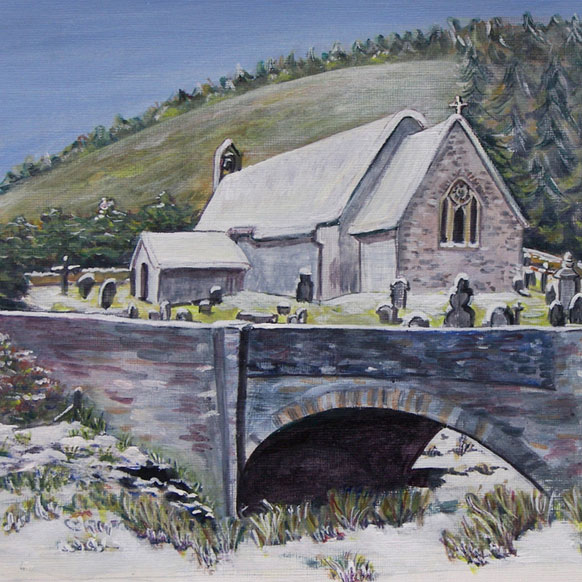 Open Thursday to Sunday 10am to 4pm.
ENTRANCE IS FREE
A Celebration of the Tree
Throughout November
The marvels of trees in all their forms are captured in the exhibitions that are taking place in November at the Heritage and Arts Centre in Llanwrtyd.
Renowned local artist, Simon Lilly returns to the Centre with an exhibition entitled 'green rock, black root' in the upper gallery. This new collection of works, many highlighting the beauty of trees, looks at the timelessness and mystery in the Welsh landscape with dark and richly detailed images that invite the viewer to explore the shapes and colours that emerge or sink into the patterns.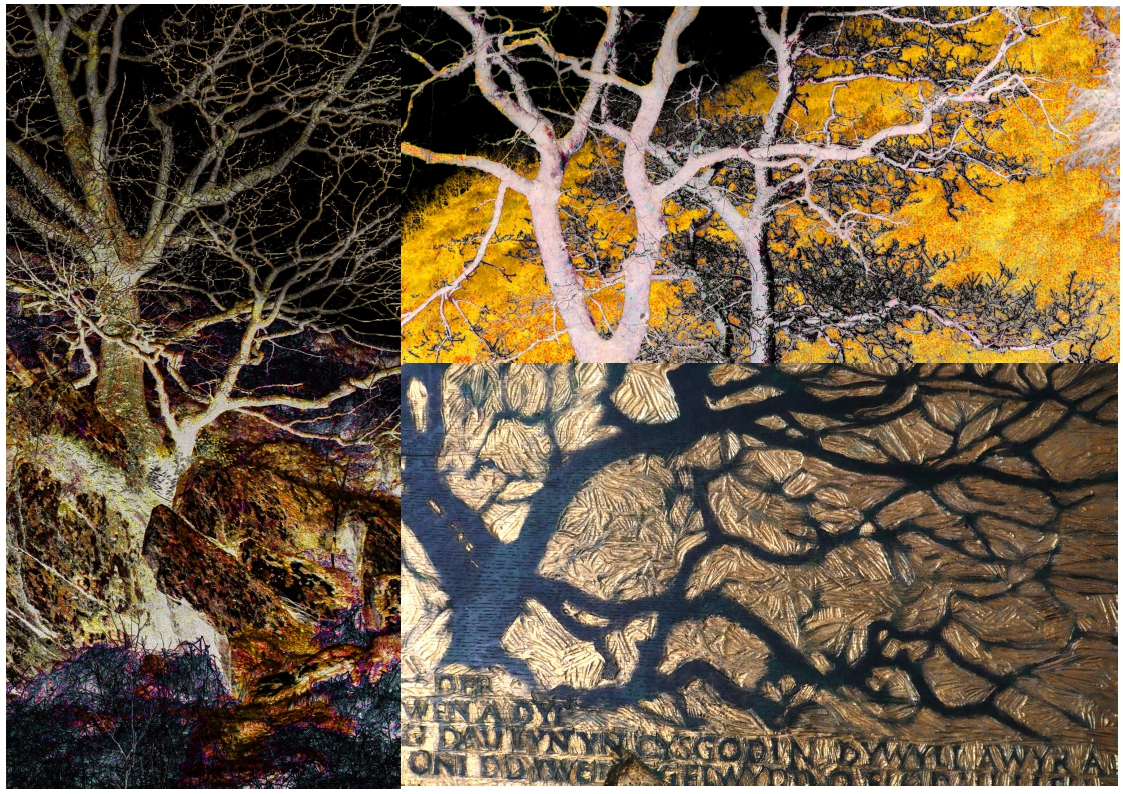 In the lower gallery you can see how the life of the tree is transformed by woodturner David Leeton into pieces that enhance the beauty of the wood. Based in Newbridge on Wye, a carpenter by trade, David was diagnosed with Parkinsons some thirteen years ago and has found that woodturning helps keep his condition in check. The sale of his items raises funds for the local Parkinson group.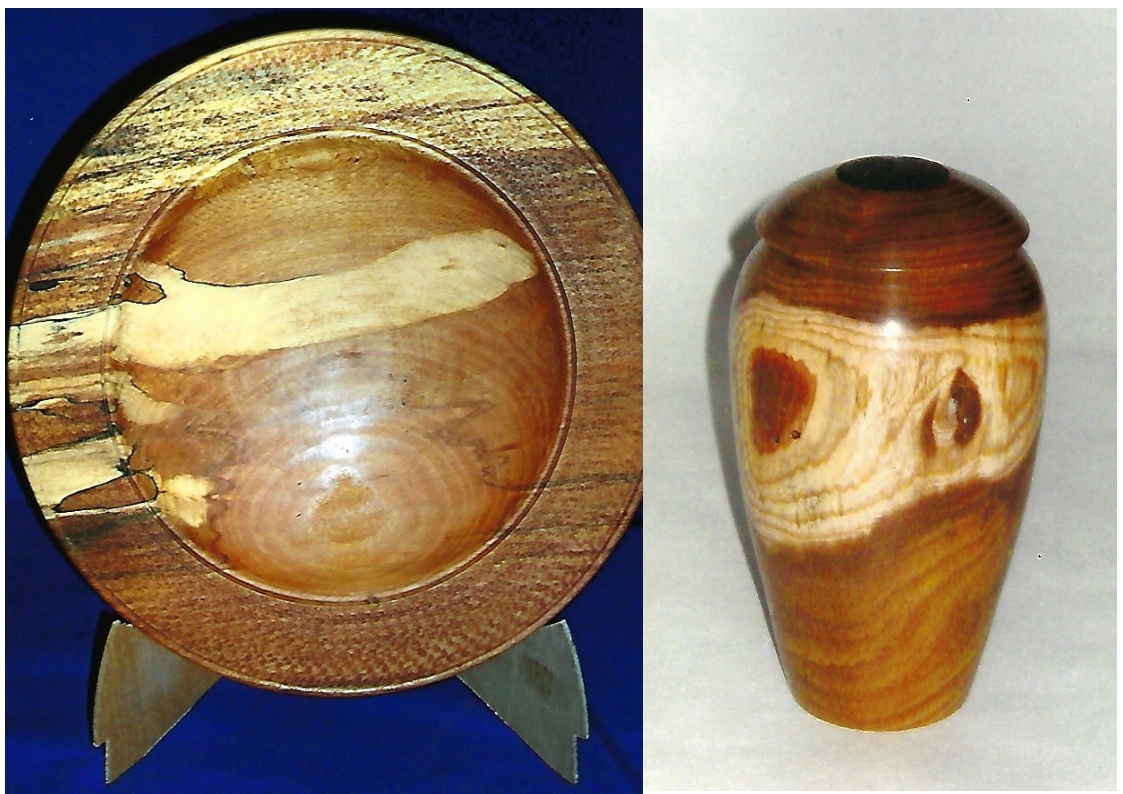 Saturday and Sunday (10am to 4pm) throughout November 'til 8 th December.
ENTRANCE IS FREE
A VICTORIAN CHRISTMAS
From 1st November we have a new exhibition entitled – "A Victorian Christmas".
In addition to images of Christmas from past times and information about how our modern day Christmas evolved, we have re-created a Victorian sitting room at Christmas.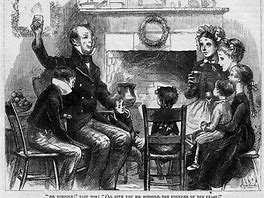 This display will culminate in our Christmas Drop-In on SATURDAY 7th DECEMBER – 10am – 4pm when Victorian festivities will include activities for children and appropriate Christmas fayre. Please feel free to come dressed in Victorian outfits to enhance the atmosphere.
ENTRANCE IS FREE
"Lady Hamilton & Lord Nelson" – A Talk by Anna Knowles
Wednesday 6th November 2019 @ 7.00pm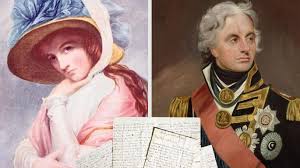 £2 entry including refreshments
"RAF Bomber Command, the Lancaster Bomber & Barnes Wallis"
A Talk by Rob Thomas
Wednesday 4th December 2019 @ 7.00pm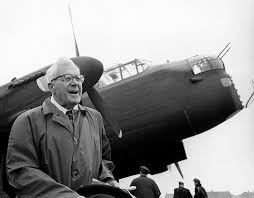 £2 entry including refreshments