CONCERT OF REMEMBRANCE
at
The Llanwrtyd & District
Heritage & Arts Centre
SUNDAY 11th NOVEMBER 2018
7.30pm
Llandovery Male Voice Choir
and other artistes
Supporting the Royal British Legion
Entrance by ticket only
Tickets available from the Heritage Centre or from Caffi Sosban
£6.00 to include Buffet & Wine
Supported by the Armed Forces Covenant Trust Fund
Remembering the Great War – 1914 to 1918
April to November 2018
To commemorate World War I the Centre is hosting an exhibition remembering the residents of Llanwrtyd and district who fought in the War and those at home who supported them.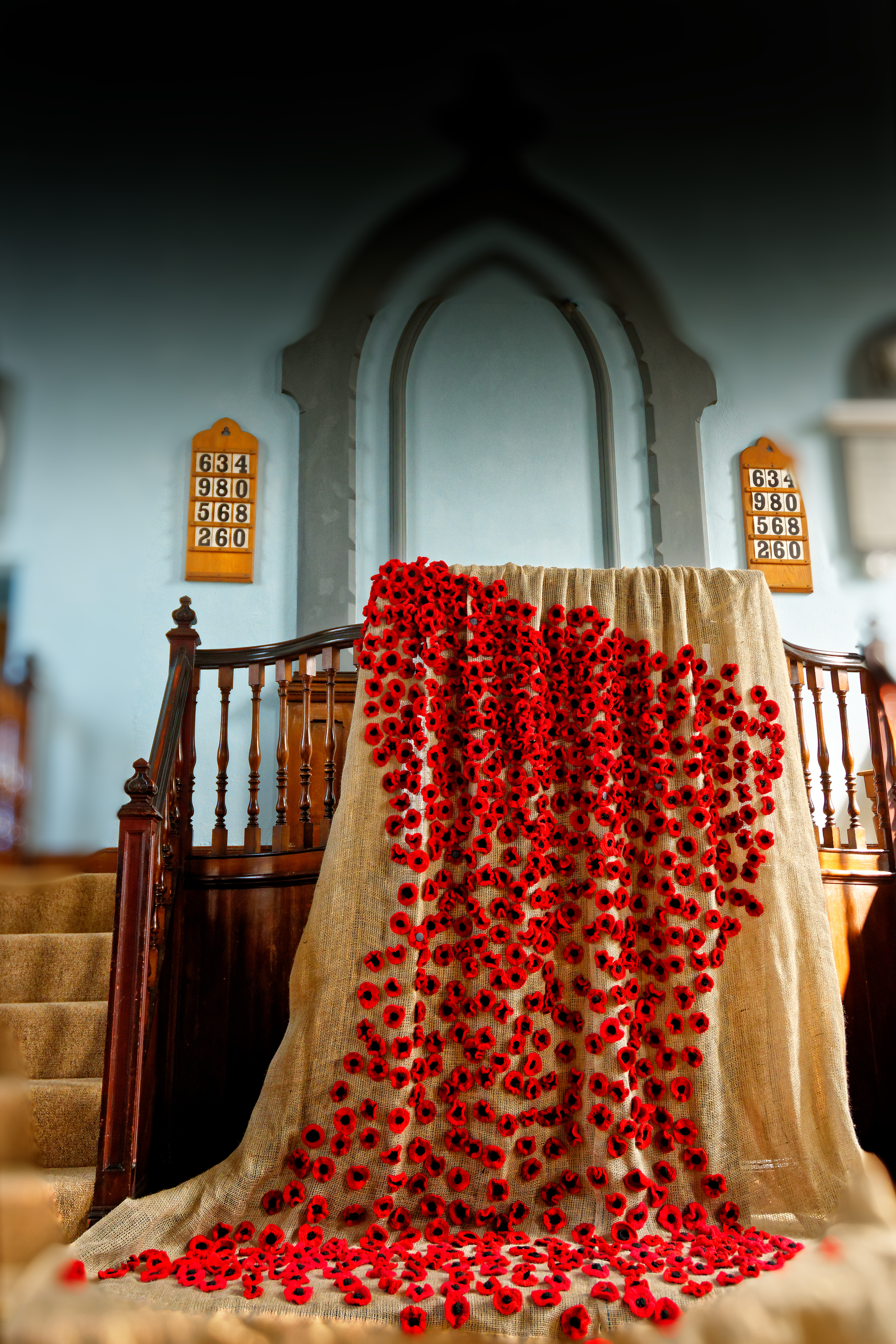 A cascade of knitted poppies remembering the fallen and made and donated by local residents is provides a poignant centrepiece. Displays and scrapbooks tell the stories of individuals and communities through this historic period which affected every aspect of British life.
Entry to the exhibition is free.
Heart of Wales Railway Line Exhibition
From 9th August 2018
From the 9th August the Llanwrtyd and District Heritage and Arts Centre will have a new display celebrating the 150th anniversary of the completion of the Heart of Wales Railway Line.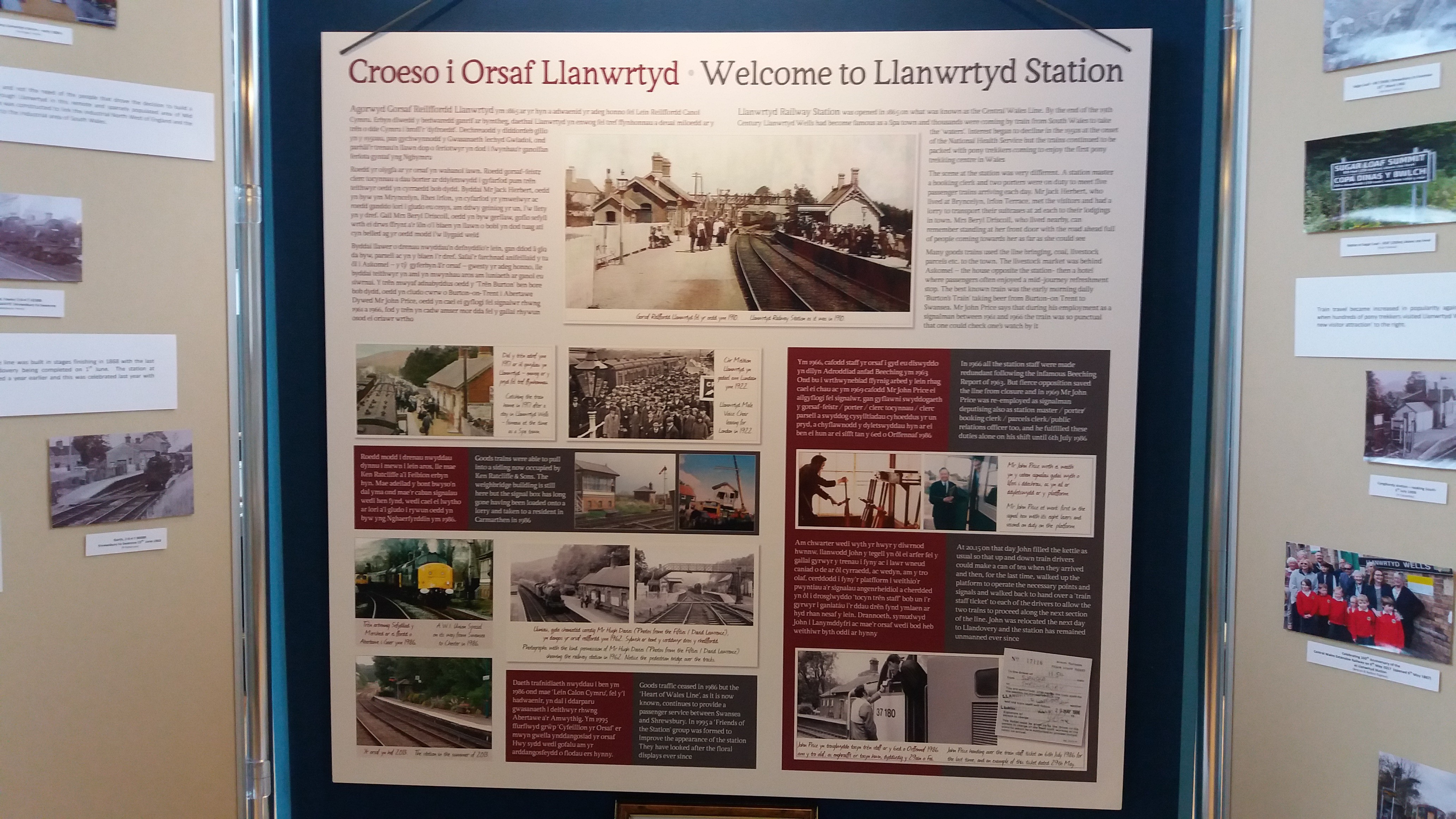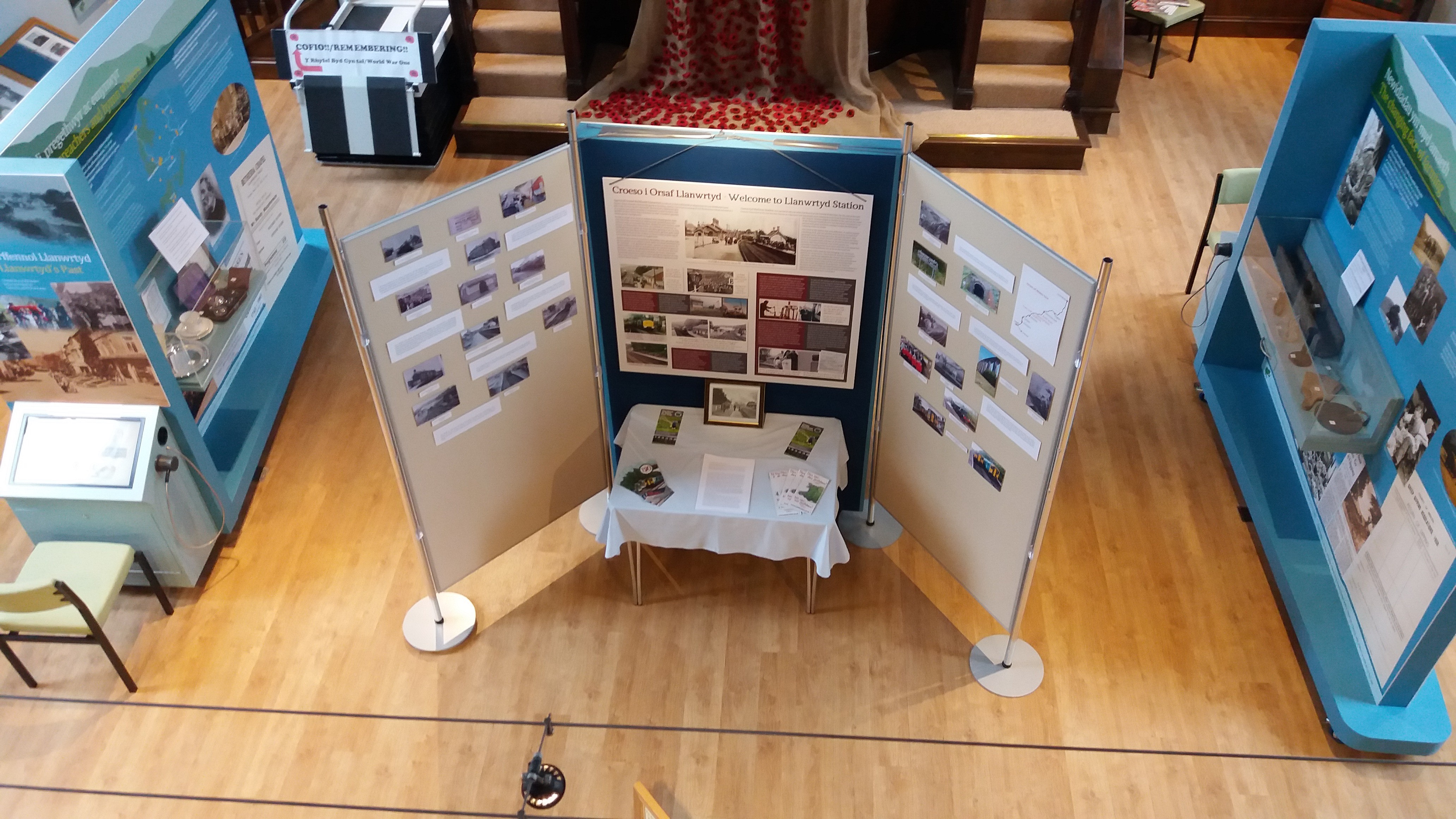 Building on the information already part of the permanent exhibition in the Centre, this new display provides additional details and photographs of the development of the line and its significance to the town. Whilst the original purpose of the line was to link the industrial areas of 19th century England and South Wales it had far more importance as a key element of the development of the village into a tourist destination. The late 19th and early 20th century saw thousands of visitors coming to 'take the waters' and benefit from pursuits in the surrounding countryside promoting 'health and vigour'.
FREE ENTRY
'The Language of a Landscape' – an exhibition by Simon Lilly coincides with the publication of his book 'Bleak Hill: improvisations on Llym Awel'
throughout October 2018
The exhibition includes landscape drawings and prints in bold black and white together with carved relief panels, free-standing sculptures and photographic work which weave a sense of place rooted in the quiet solemn beauty of the special landscape in which we live.
FREE ENTRY
Brett Durham – Woodwoorker
throughout October 2018
A display by woodworker Brett Durham which will include ornamental and functional pieces and the chance to have bespoke articles to treasure made by a local craftsman.
FREE ENTRY
"Camino de Santiago"
Wednesday 7th November 2018 7.00 pm
An illustrated talk on the pilgramage undertaken in 2018 to Santiago de Compestela in northen Spain by a group of local intrepid adventurers.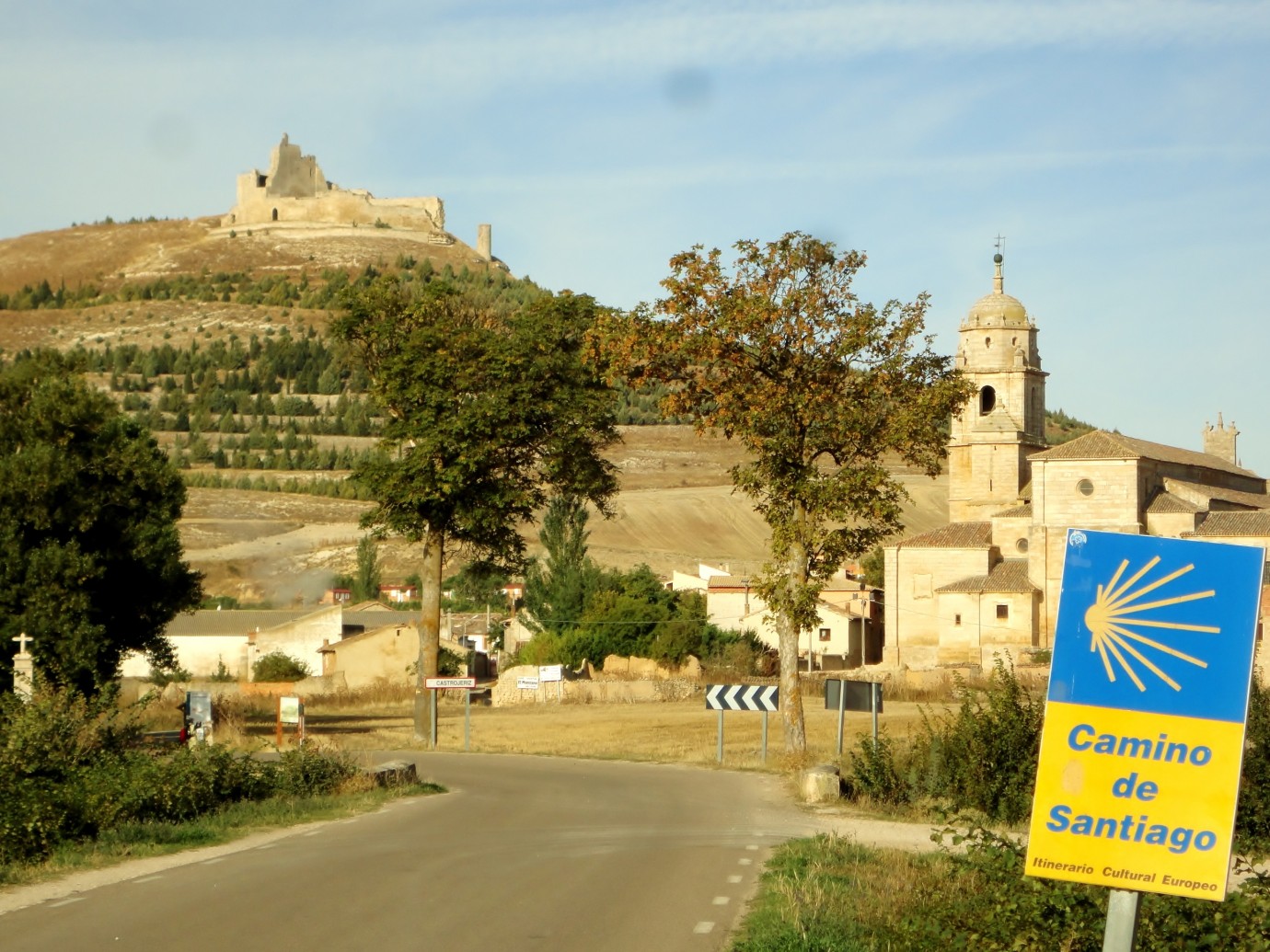 Lynn Ball and others
£2 DONATION – refreshments available
"Climbing in the Kamnik-Savinja Alps in northen Slovenia"
Wednesday 5th December 2018 7.00 pm
An illustrated talk on another walking exploration by Geoff Williams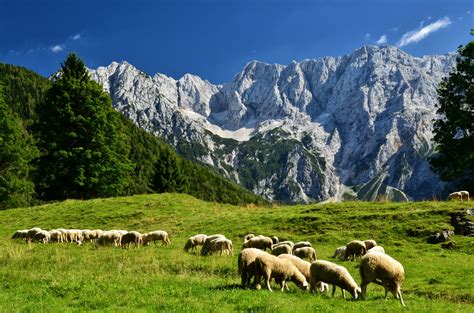 £2 DONATION – refreshments available