Remembering the Great War – 1914 to 1918
April to November 2018
To commemorate World War I the Centre is hosting an exhibition remembering the residents of Llanwrtyd and district who fought in the War and those at home who supported them.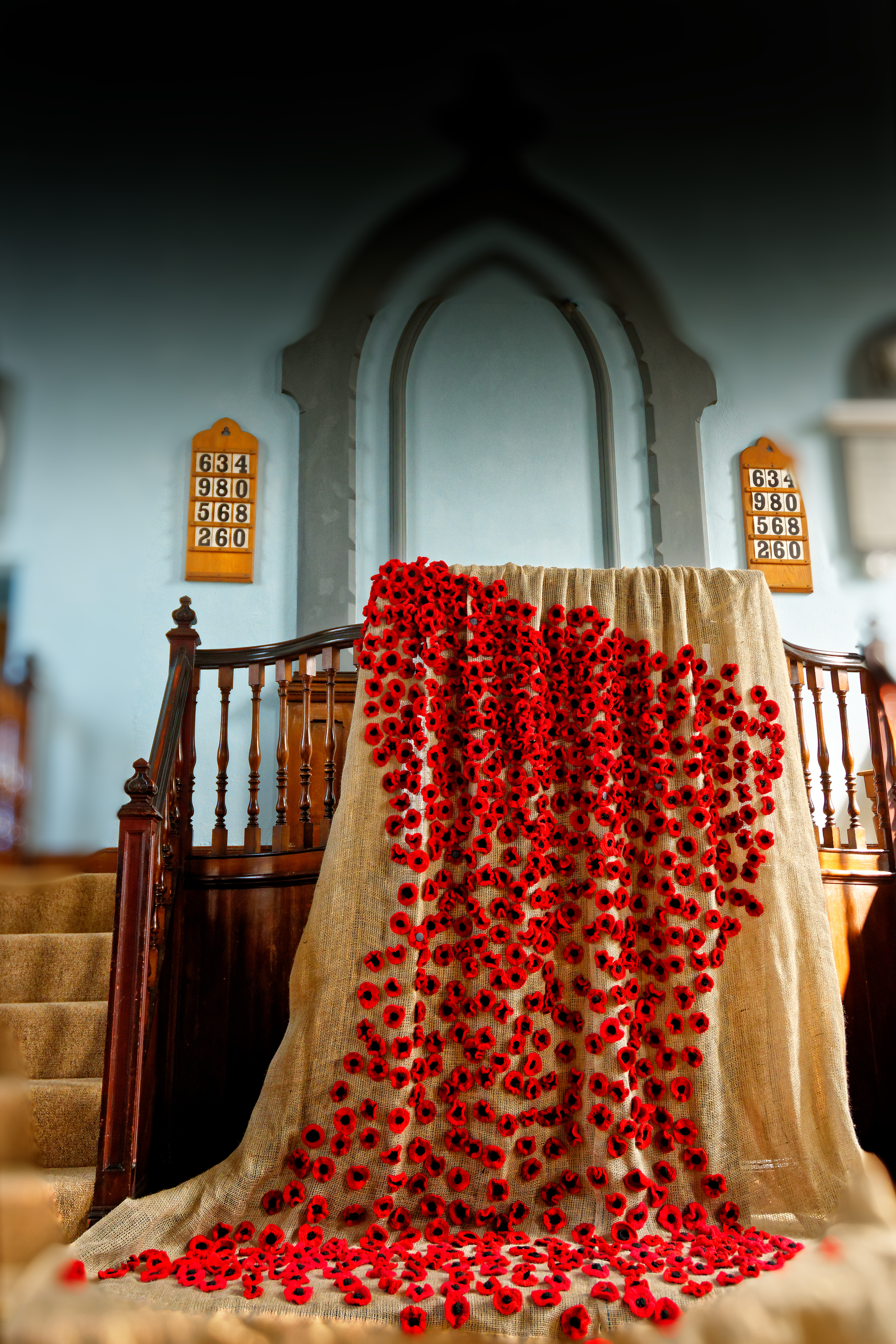 A cascade of knitted poppies remembering the fallen and made and donated by local residents is provides a poignant centrepiece. Displays and scrapbooks tell the stories of individuals and communities through this historic period which affected every aspect of British life.
Entry to the exhibition is free.
Bilateral Fine Art Exhibition – and sale of works by two Irfon Artists
8th June to 1st July
Anna-Lisa Coleman BA (Hons)  originates from London and has lived in the area for ten years. Her colourful paintings reflect a joyous response to freedom, landscape and light, often mused through serendipitous encounters and meditations during her marathon training runs through the hills in the Irfon Valley where the annual Man V Horse marathon takes place.
Her work is exhibited regularly & collected worldwide.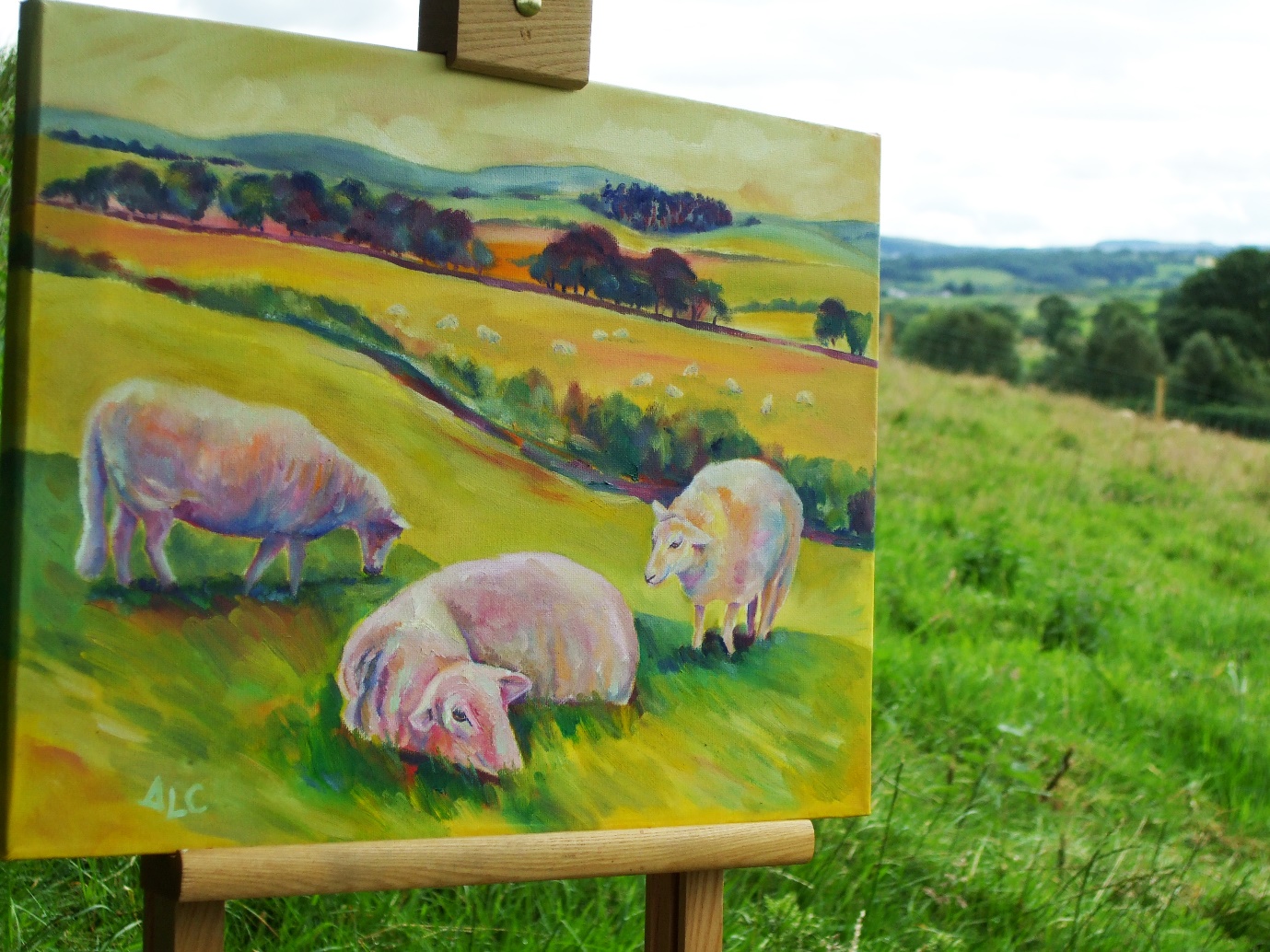 Lorraine Voss (BA Open) lives in Llanwrtyd Wells and is an intermittent creator of art and poetry. Her artwork is frequently inspired by the human face or form. She is also slightly obsessed by the soothing and mildly meditative state she finds herself in while painting Indian style, mandala patterns.
Lon Owen
A resident of Llandovery for over 40 years Lon began painting about 15 years ago … at first using watercolour before going on to experiment with oil and acrylic to produce atmospheric landscapes and seascapes. Lon enjoys painting the stunning views of the Pembrokeshire coast and  takes particular pleasure in painting the striking landscapes of the Tywi Valley and the Brecon Beacons.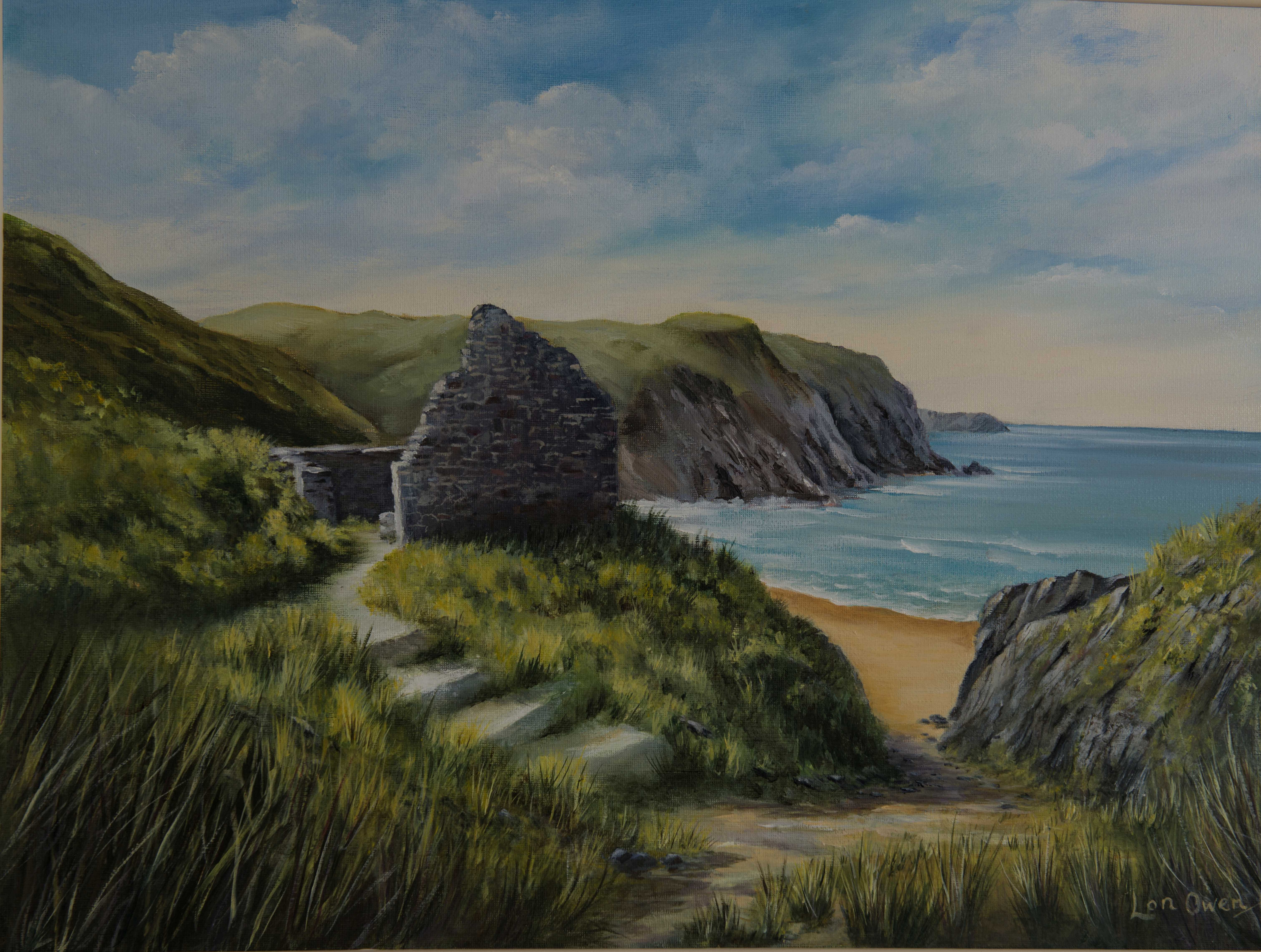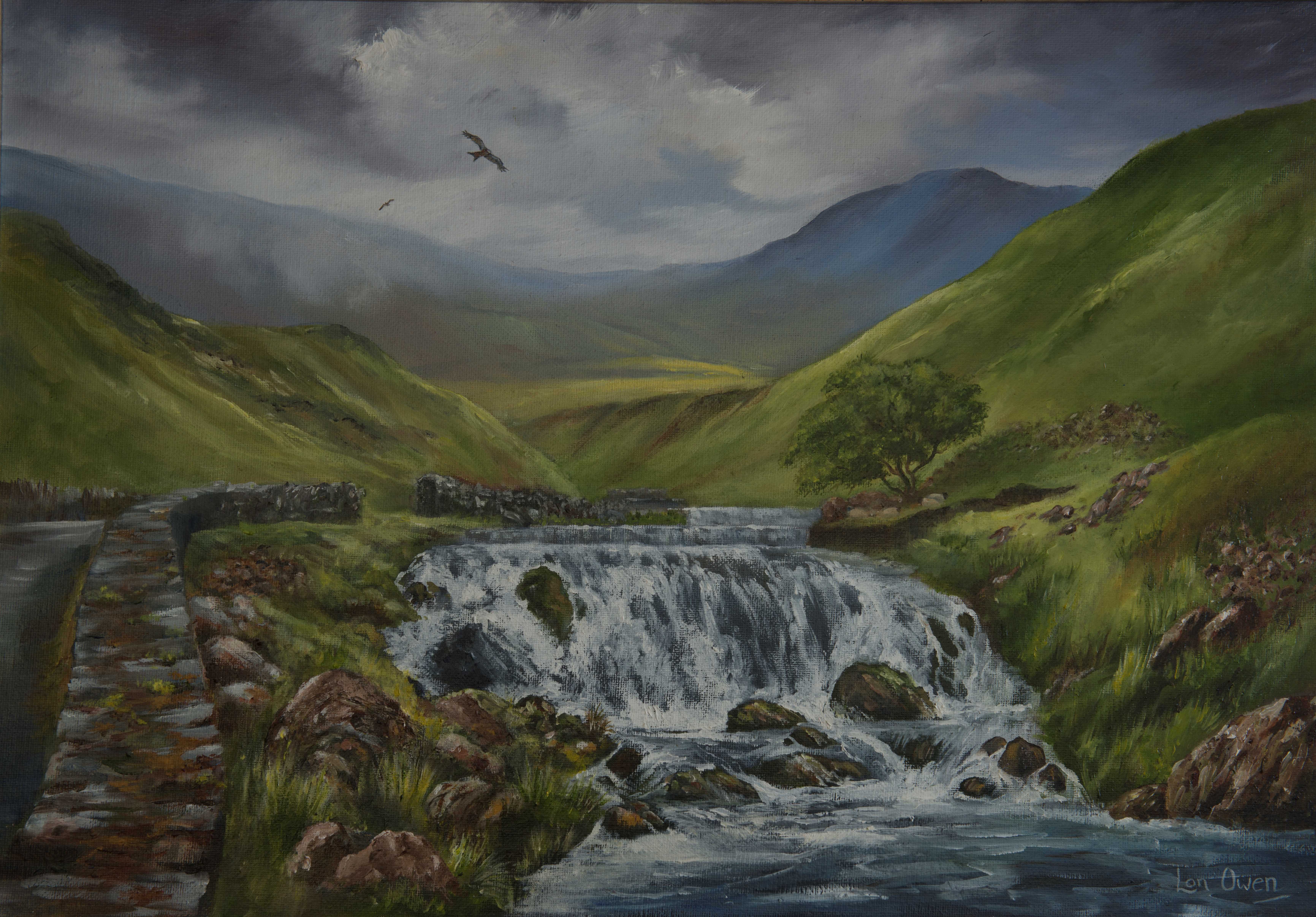 FREE ENTRY
Helene Forgeait – photography, painting & sculpture
2nd July to 16th July 2018
Helen Forgeait, a Paris based artist, graduated from the Sorbonne in Plastic Art and Humanities and her professional career provided opportunities in cinema and communication before becoming established and gaining recognition as an artist specialising in the use of plastics.
During her exhibition entitled 'Contemporary Man' Helene is offering the opportunity for people to learn the arts of engraving and pastel-scraping, with each course consisting of three 1.5 hour sessions. Details of times and costs can be obtained by contacting the Centre using the contact form in the Contact Us section of the website.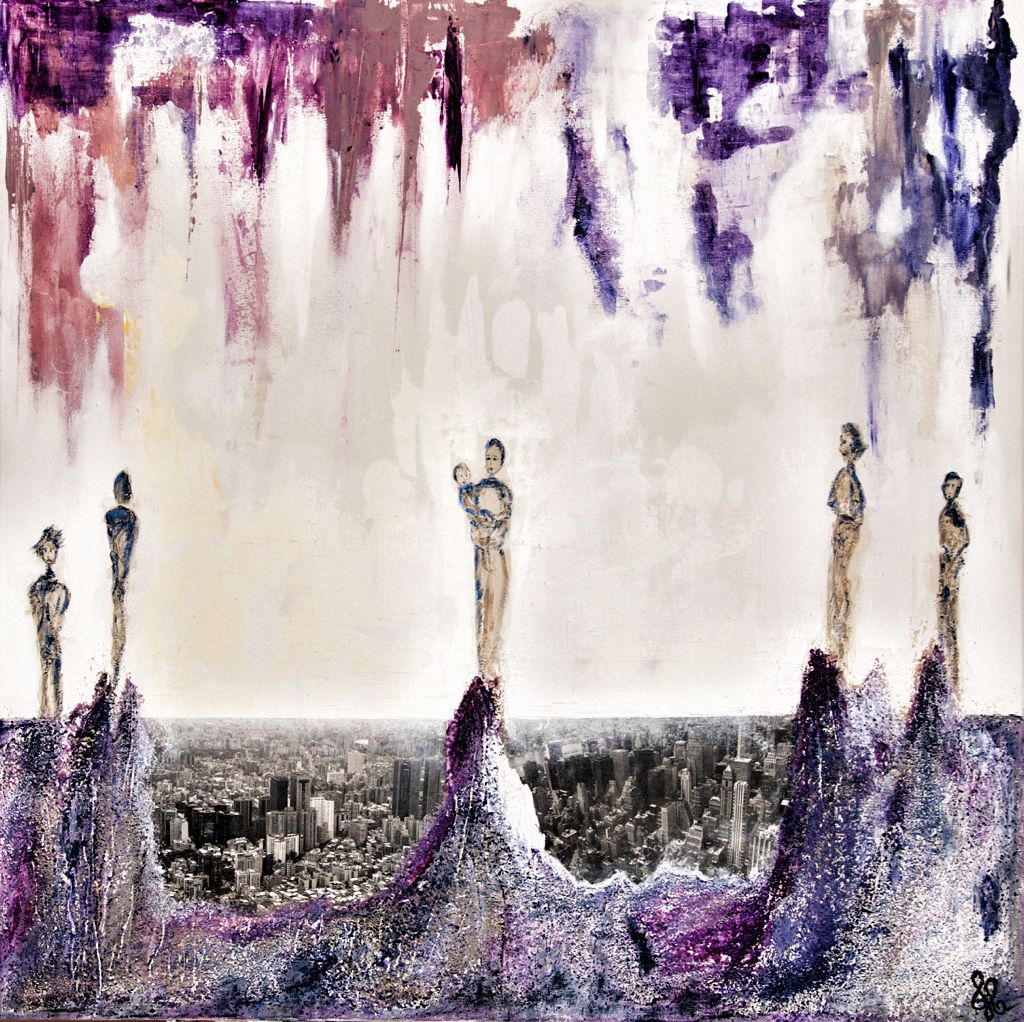 FREE ENTRY