Following a very successful year in 2019 the Llanwrtyd & District Heritage and Arts Centre opens for its fifth season at the beginning of April.
'Our reputation is growing as a Centre providing not only a detailed insight into the heritage of the town and surrounding area with additional archive material available for research, but also as a venue to view a variety of art and enjoy a wide range of music', explains Lynne Brookes, Centre Manager.
'We have an exciting programme arranged for this coming season which will see new and returning artists displaying paintings, ceramics, textiles and glass and a continuation of talks on a variety of topics and concerts providing music to suit all tastes which have taken place throughout the year. In addition we have an art competition, open to all artists in Wales, taking place in June and additional temporary exhibitions throughout the season are also planned.'
The galleries open for 2020 with work from two artists who had successful exhibitions last year.
Richie Dean is a well renowned local artist who originally worked in Watercolour and Acrylic. However, more recently he has embraced the advancements in modern technology and finds that using digital medium provides him with the freedom to be more creative resulting in some stunning pictures. Having lived and travelled throughout Wales for forty years Richie gets his inspiration from the diverse beauty of the region and through his love of music.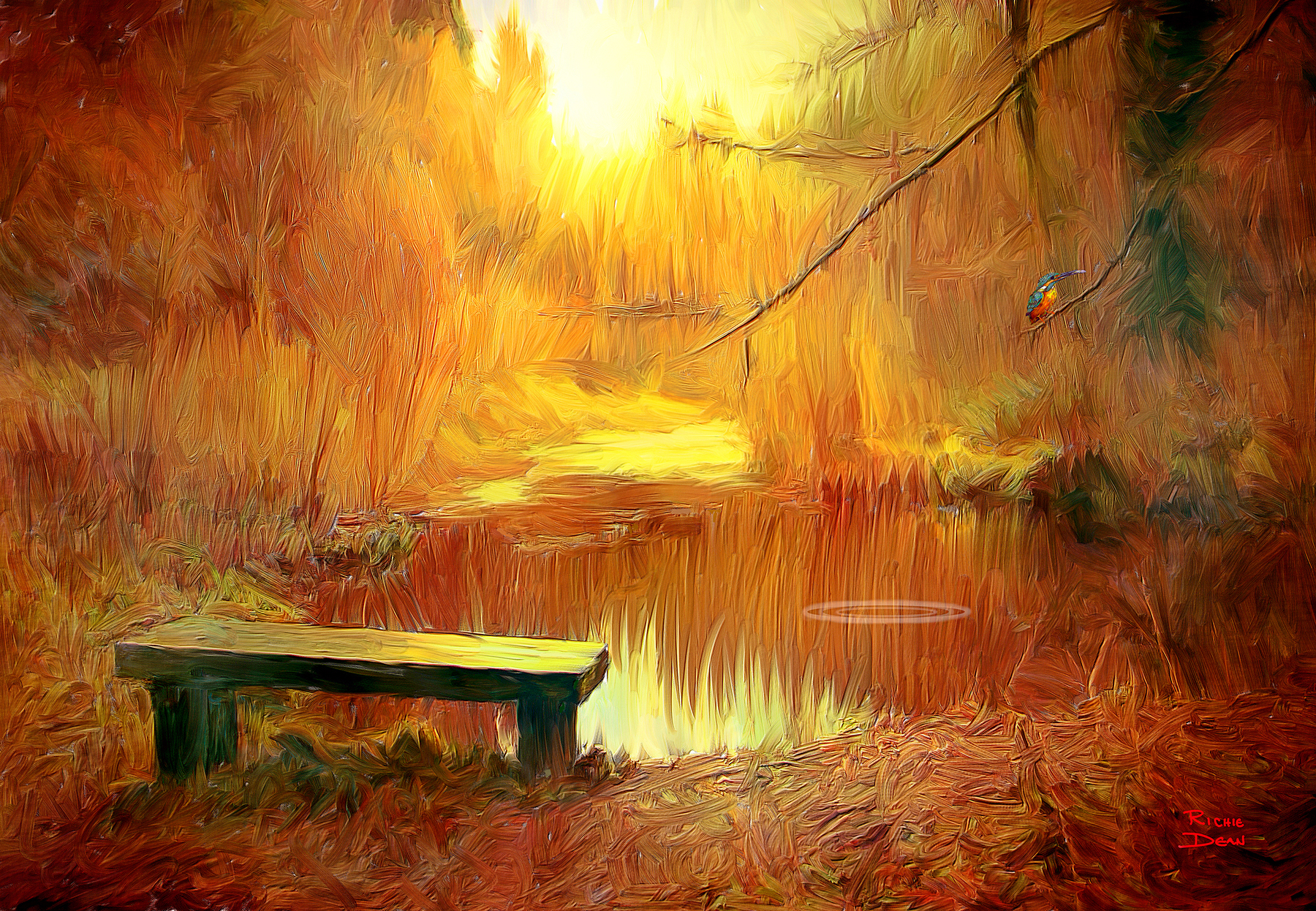 Irene Funnell captures the beauty of the hills and coasts of Wales in her stunning glassware gaining her inspiration not only from the landscape but also more recently the patterns found in textiles. The colours and textures of rocks, sand, sea and sky are suggested by the juxtaposition of glasses of different composition which react together to create the effect of subtle shading and fusing, whilst the elements of the countryside; trees, woodland creatures and the four seasons are created using a variety of methods including cutting, fusing and painting. In addition her interest in textiles has resulted in the exploration of a new technique which results in more delicate and sculptural forms with work having a textured, printed, fabric-like quality using images from nature and abstract patterns.
The Centre is open Thursday to Sunday, 10am to 4pm and on bank holidays and admission is free although donations are welcome.