Wednesday 12th June 2019 saw another great night of live music at the Centre with a visit from the Ollie West Band as part of their national tour.
A vibrant mix of orchestral pop including a string quartet was appreciated by an enthusiastic crowd. The second half of their performance the band played every track from their debut album Time Stood Still.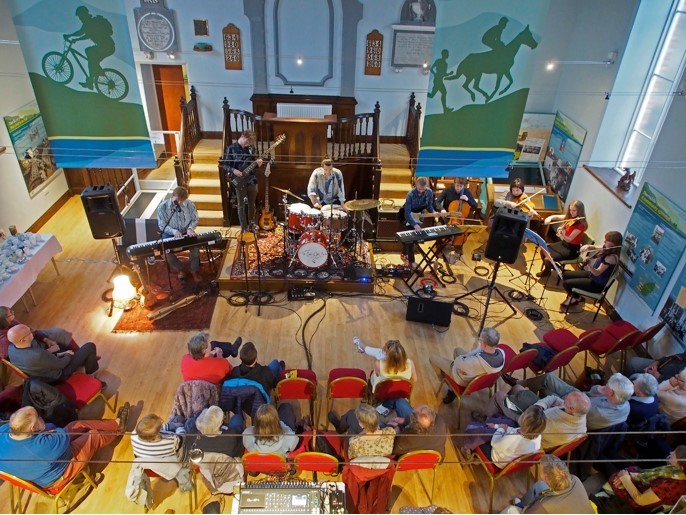 The band appeared to enjoy their visit to the Centre and were made welcome by the town and hopefully they will be back in the near future.